Holistic Interactivity
SLG delivers interactive services and media platforms, including microsites, applications, mobile experiences and portals. Our video and community platforms focus on todayís social-centric marketplace. Offering both agency services and software development, SLG is a complete interactive firm.
A Fine Tapestry
Our designers and engineers work closely to achieve a harmonious balance between design and technology.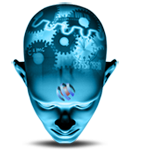 Seamlessly blending design and technology
Whether designing a small widget or developing a portal used by millions daily, SLG looks after every last detail. A carefully put-together SLG team ensures each pixel is perfect and every single transition is seamless, in order to find the balance between technology and design without compromising performance.
Expertise
SLG retains in-house-only talent to provide a cohesive and dynamic development team. SLGís interactive skills draw from the best in the business.