Balancing Work and Play
SLGís passion for quality translates into everything we do, whether itís creating the project or sharing a lifetime experience with the team. SLG life is all about finding the perfect mix of high professional ambition and good olí fashioned fun.
Break Time
Buried in code? Getting homeblind in the design? Grab a coffee and take a smoke to recharge your batteries!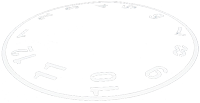 Professional Satisfaction
Our ambition is to be the best company to work for in the interactive industry. Aside from our competitive compensation packages, we reward employees by investing in their professional development, building a strong, cohesive team, and creating an inspiring work environment.